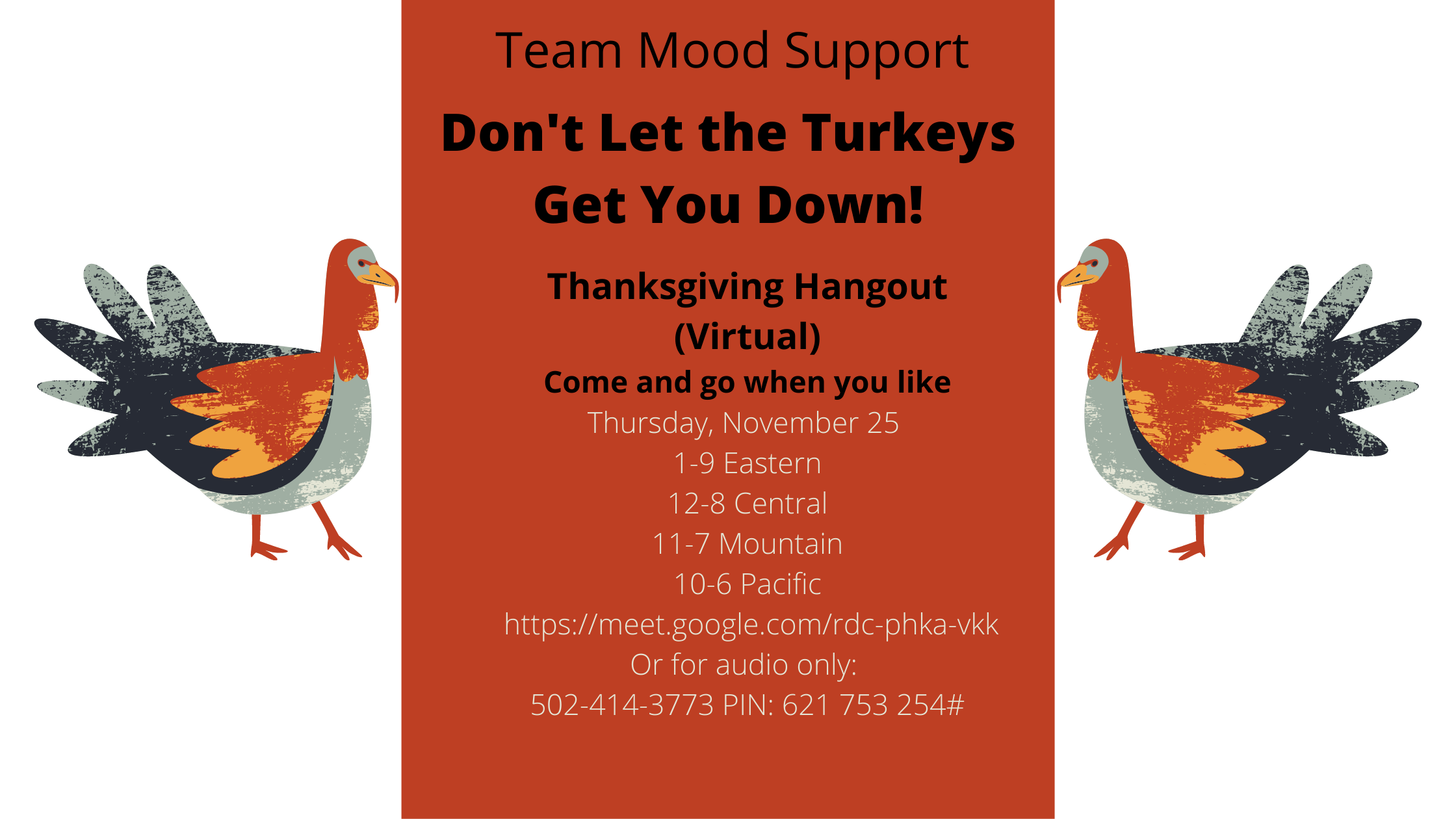 Everyone's Invited: Virtual Thanksgiving Hangout
Again this year . . .  an 8-hour Thanksgiving Hangout.  Just show up. Everyone who identifies as having psych issues or who is not neurotypical is invited.  Drop in whenever you like; leave when you like; come back again and again if you like. Feel free to forward far and wide.
Totally social, not very holiday oriented, just a fun place to get away from a stressful holiday.
Description: Are you going to be bored, alone, or down on Thanksgiving? Attending a stressful gathering and need a pleasant place to go before or after? Come join us for a low stress holiday hangout. This is a fun social event, not a support group. Come and go as you please anywhere between the start and end of the event. This free event is open to people who deal with anxiety, depression, and other psych challenges or autism, no matter where you live or are located.
Thanksgiving Hangout (Virtual)
Thursday, November 25 ·
Google Meet joining info
Video call link: https://meet.google.com/rdc-phka-vkk
Or dial: ‪(US) +1 502-414-3773 PIN: ‪621 753 254#
More phone numbers: https://tel.meet/rdc-phka-vkk?pin=7313007767887