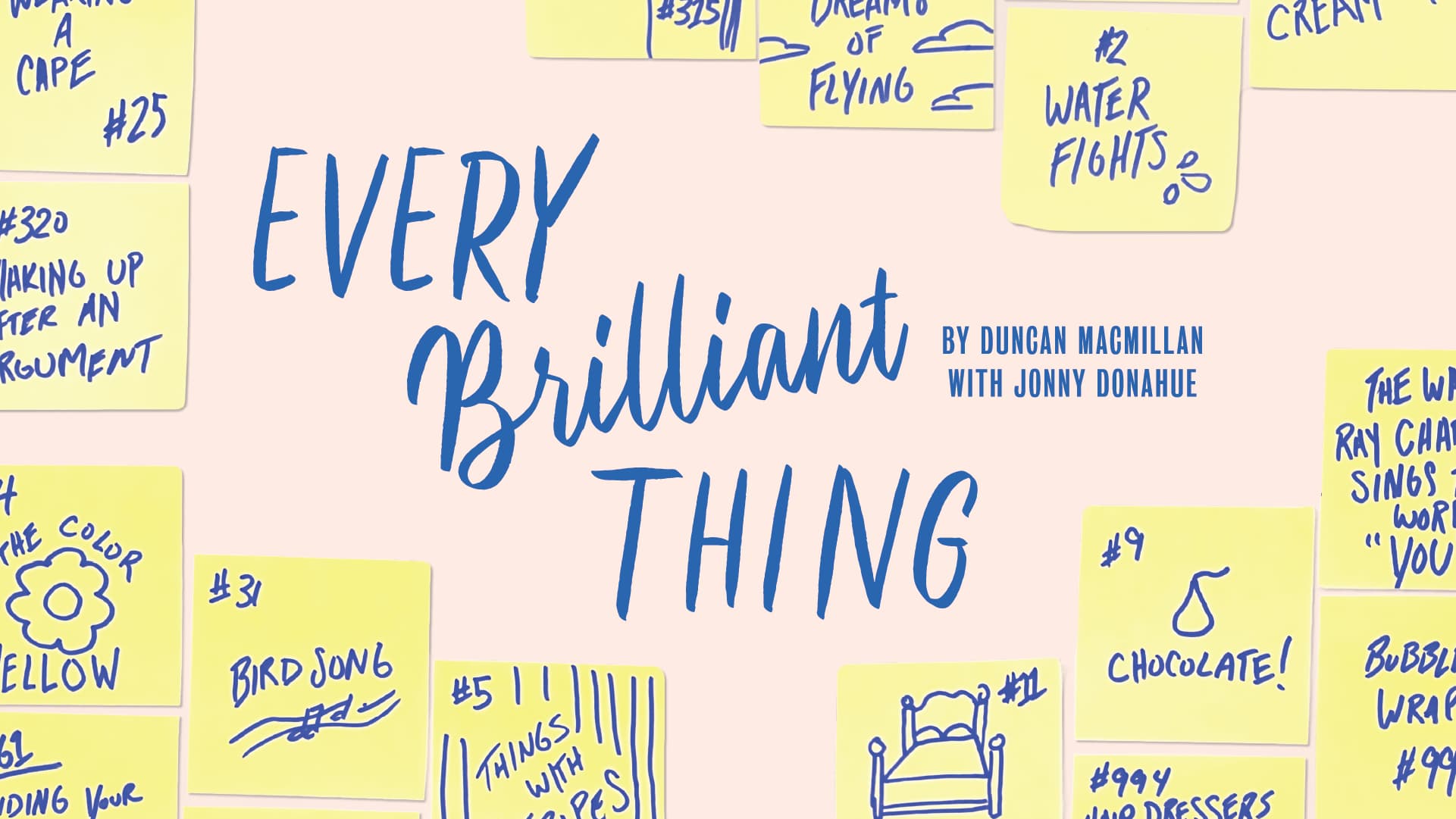 Every Brilliant Thing
Join our very own
Jeffrey Venable
at Sunday's Framing Panel – November 28, 2:30-3:30 pm. Along with Dr. Kylie Rogalla and Dr. Cortny Stark of
UCCS
Counseling, they will discuss "The Intersection of Humor and Human Resilience" before the show.
Every Brilliant Thing
Written by Duncan Macmillan, Directed by Marisa Hébert
Nov 26 – Dec 19, 2021
TICKETS ON SALE NOW
---
Ice cream. Water Fights. Dreams of Flying. Could you list everything that makes life worth living? In Every Brilliant Thing, our hero begins a list to save their mother and ends up saving themselves in a beautiful story of finding joy in the mundane, and gratitude for life's simple pleasures. From childhood, through adolescence, and finally into adulthood, the narrator guides the audience through an intimate tour of life's most poignant moments, inviting us to participate as they collect tens, hundreds, and thousands of reasons to live.
Every Brilliant Thing lets us view life's joys through the lens of one person's sometimes joyful, sometimes tragic, often difficult, always human quest to find meaning, gratitude, and purpose through it all. The story celebrates resilience, perseverance, and the power of human connection against all odds, and asks us to consider one essential question: What makes life worth living?