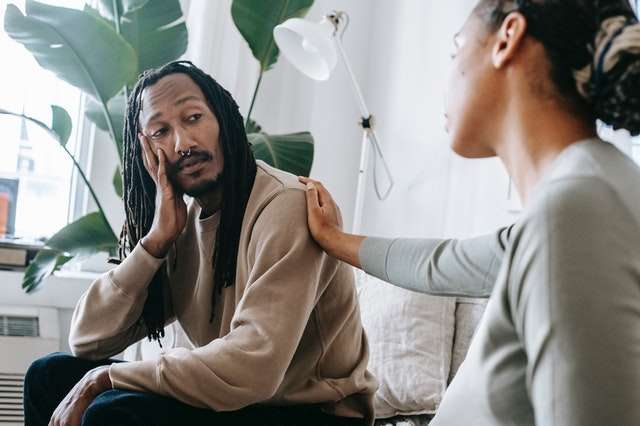 DBSA National to Improve Health Equity for Black Communities
According to the Health and Human Services Office of Minority
Health, Black Americans are 20% more likely to experience
serious mental health symptoms than the general population,
and only one in three Black people who need mental health care
receive it. Barriers to mental health care for Black individuals
in America include stigma, distrust of the healthcare system,
high insurance costs, underrepresentation of Black health
care providers, implicit bias, and even outright racism from
medical professionals.
As these systemic concerns continue to create barriers for
Black individuals seeking a path to wellness, with generous
support from Janssen and Otsuka, DBSA will increase and
enhance opportunities for Black individuals to both receive and
be trained in the evidence-based practice of peer support.
DBSA will also develop new peer support groups specifically for
Black individuals living with a mood disorder led by a Black peer
support specialist who, at the end of each meeting, will offer
one-on-one support services to group members. This program
is one facet of a larger, organizational-wide effort to prioritize
providing increased awareness of and access to peer support
for Black, Brown, and Indigenous communities.
Source: February 2021 Update – Depression and Bipolar Support
Alliance (dbsalliance.org)