How We Began
It started with a mother's love of her son. Erik suffered from bipolar disorder, and when his life was cut short, his mother, Karen Fallahi, went into action.
She founded the Colorado Springs chapter of the Depression and Bipolar Support Alliance (then known as the Depressive and Manic-Depressive Association) in 1994, and 4 people attended the first meeting. Today, we sponsor 11 free self-help support groups for people living with a variety of mood disorders, and their family and friends.
Along with growth and interest in its activities comes the need for more volunteers to do the work of operating the library, producing the newsletter, and facilitating at support group meetings. Teamwork is essential in our operation - if one person is unavailable or not well, another has to be ready to take his or her place. In this manner DBSA-CS builds up its people, gives them a sense of accomplishment, and offers them chances to exercise leadership among their peers, without the fear of criticism or failure.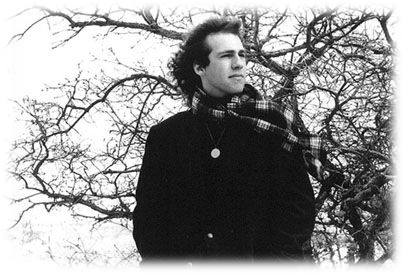 AT WANG CHANGLIN' S RETREAT
Here, beside a clear deep lake,
You live accompanied by clouds;
Or soft through the pine the moon arrives
To be your own pure-hearted friend.
You rest under thatch in the shadow of your flowers,
Your dewy herbs flourish in their bed of moss.
Let me leave the world. Let me alight, like you,
On your western mountain with phoenixes and cranes.
-- Chang Jian